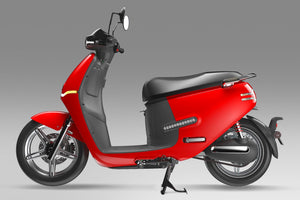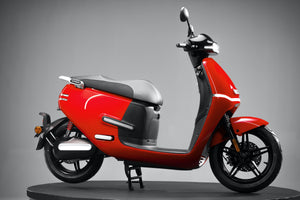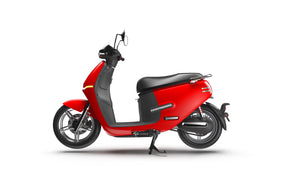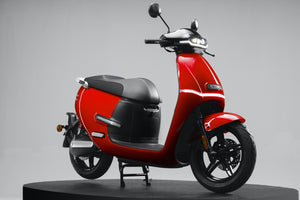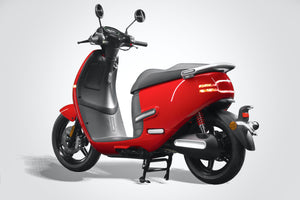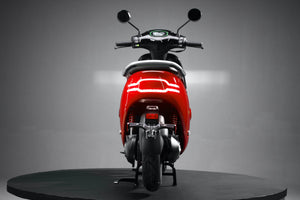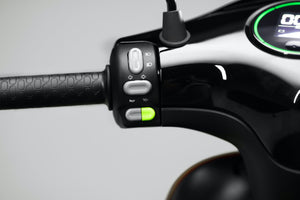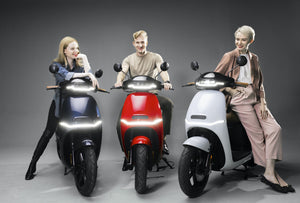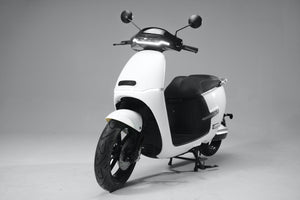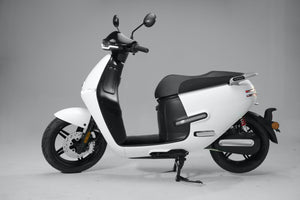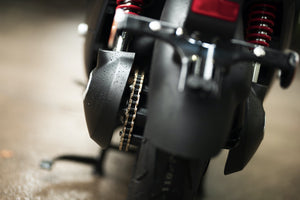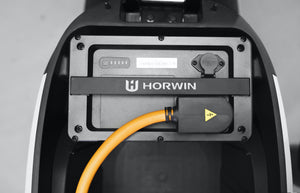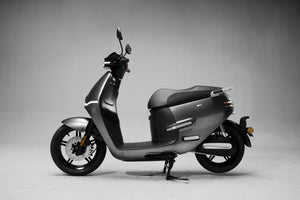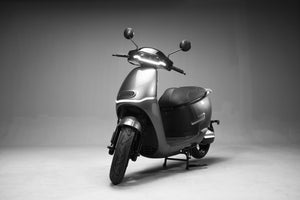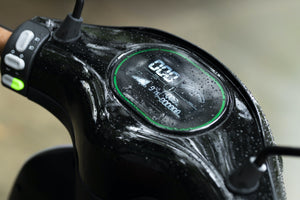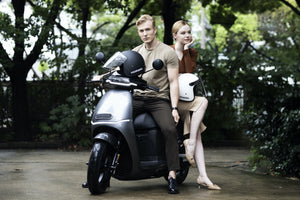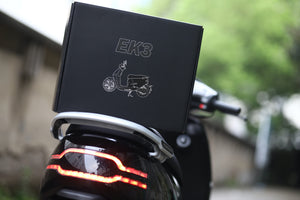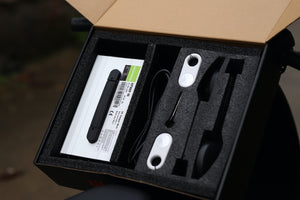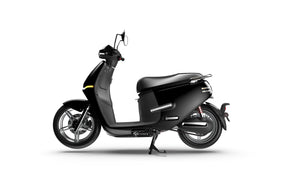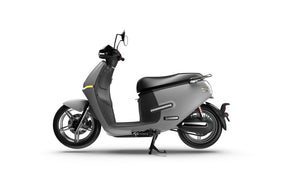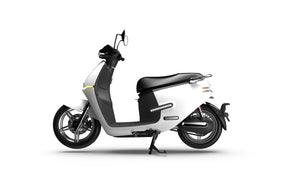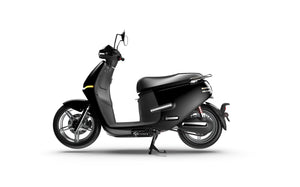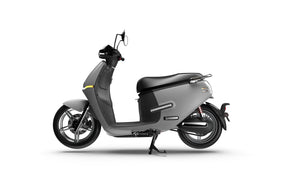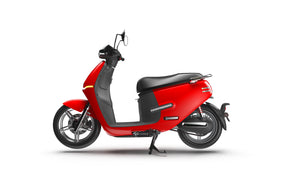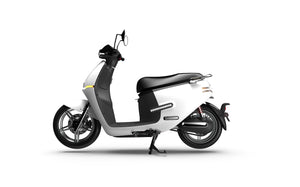 This is a Pre-Owned - hardly used, the LAST unit in stock, on SALE!
New Price - Aed.15,500/-
#SUSTAINABILITY #GOGREEN
The Ultimate Electric Motorcycle, two-wheeler, moped commuter from HORWIN, now available in Dubai, at Duseja Moto & Evozone Moto - the first EV hub in the UAE.
Modern design, soft contours, brilliant colours –fashion and luxury combined in one. Young or old, male or female: the EK3 appeals to everyone! No matter whether you opt for the standard version or the deluxe version.
Both variants have the same basic construction and only differ visually in terms of their equipment specs. The deluxe version comes with a metallic finish and is fitted with a brown leather seat.
The EK3 was designed for daily use, covering even longer distances quickly, elegantly, and economically. This e-scooter is roomy. It features an ergonomic, well-thought-out, comfortable sitting position.
The EK3 was developed in line with the latest safety standards and is equipped with numerous high-tech systems. A CBS braking system, LED lights, a light switch-off delay function, keyless go, a touch-start display, cruise control, reverse gear, an anti-theft alarm system, and breakdown-proof tyres: all of this comes standard with this low-maintenance bike, which stands out thanks to its minimum running costs! 


SIZE & MOTOR | EK3 & EK3 Deluxe

Power management: Field Oriented Control (FOC)

Battery: 72 V, 40 Ah (optional 80 Ah with second battery)
DIMENSIONS | EK3 & EK3 Deluxe
Front wheel hub: MT 2.5×14

Rear wheel hub: MT 3.0×13
Min. ground clearance: 125 mm front wheel hub

Kerb weight: 95 kg (without battery)

Technically permissible
maximum laden mass: 284 kg
SPECIFICATIONS | EK3 & EK3 Deluxe
Riding range (45 km/h): ≥ 100 km (with 1 battery)

Tyres: front 14"/ rear 13"

Braking system: CBS hydraulic brakes

Charging time: approx. 4 h (0-100%)
DRIVING EXPERIENCE AT UP TO 95 KM/H
The EK3 is fast on the road and achieves a top speed of 95 km/h. The 14-inch front wheel and 13-inch rear wheel offer excellent maneuverability. Safety is provided by the efficient CBS braking system. 
HIGHLY EFFICIENT ECONOMICAL MOTOR
The Center Motor developed by HORWIN creates an output of 6.2 kW at a speed of 95km/h. The EK3 accelerates to 60 km/h in six seconds,with full torque being activated immediately when the throttle is activated. The constant power of the engine motor ensures smoother running under all road conditions.

LED DAYTIME RUNNING LIGHT FOR MORE SAFETY
The automatic daytime running light DRL (Daytime Running Light) shines with an intensive white xenon lamp. This improved lighting brings more safety- especially on rainy and foggy days. An automatic light switch-off delay lights your way to the garage or entrance door when you leave the vehicle.
LED HEADLIGHTS WITH THREE LENSES
The headlights are equipped with LED lamps. With their brighter and whiter light, they literally cut through the night and are far superior to standard incandescent lamps. Compared to the yellow light of conventional halogen lamps, LED lamps also come very close to the colour of daylight. They give the driver a more natural impression of the road situation.
SMARTPHONES CAN BE CHARGED WHILE DRIVING
While you are cruising with your EK3, you can charge your smartphone on board via the USB connector. This convenient additional function offers you the security of always 
having 
the 
a battery of your mobile companion sufficiently full- no matter when and where.
REMOTE CONTROL VEHICLE KEY
Conveniently, the vehicle key has a remote control built-in: This way you can start, stop and even lock the scooter. 
And all this without having to put the key in the ignition lock!

CBS BRAKING SYSTEM
The CBS braking system will split braking force between the front and rear brake discs when you brake in an emergency, reducing stopping distance and ensuring a safe brake at high speeds.

LOW-MAINTENANCE BRAKE SYSTEM
FULL CONTROL WITH A MODERN COCKPIT
LIGHTWEIGHT WHEEL 
HUBS PROVIDE STRENGTH!